Products Search
Chemistry:

Type:

Voltage:

Capacity:

Model no.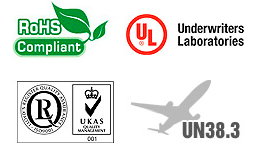 Number of Visitors: 947002
Established in 1994, MINAMOTO Industrial Limited playing a role of leading battery manufacturer offers variety types of high quality batteries to global market in three aspects, lithium battery, lithium polymer, lithium batteries, lipo battery, lithium 3.6V battery, rechargeable battery and conventional dry battery. Our goal is to provide One-Stop solution to all of our clients. To achieve this, MINAMOTO has been expanding by establishing and investing different factories. With high level of management, our factories have been adopting ISO 9001:2008 standard and certificated. And, we, MINAMOTO are dedicated in producing high quality battery and providing professional solution to our client. Hence we are able to provide our customer a low cost but high quality production, wholesales source and good quality service.
MINAMOTO have been representing the Brand of Quality for over the decade, you will be guaranteed to have "the most competitive price with the highest quality" for every time you purchased from us. Our major exporting markets are in Europe, U.S, Canada, Japan, Australia, North Asia, the Middle East and South America.
Lately, we have consolidated our production facility and start a comprehensive training program. Highly qualified staff, modernized management, international sales concept, highly advanced technology and equipment and the strong go-ahead's of the staff are the rock-firm base of our development. Our ongoing commitment to research and development provides our distributors and OEM customers with innovative and reliable products at reasonable prices. We are proud of its growth and reputation based on professional dedication, and it feels greatly honored to be a partner in its customers success by offering them flexible solutions.